ARSLAN ENGINERY 
Arslan Enginery  is an EPC/EPCM Contractor Base Company and leading organization affianced in the area of Oil & Gas, Petrochemical, and waste management Projects. We provide the complete total solution from Engineering Procurement Commissioning till test run of the Projects. We are having a team of Process Design engineers, Chemical Process engineers, Mechanical engineers and R&D team which work together for a dynamic way to ensure the best work efficiency and quality of work to satisfy the international parameters and stranded.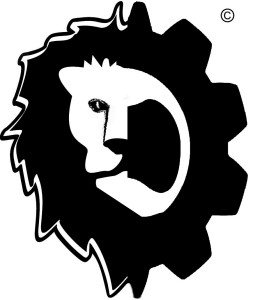 We are Developer (R&D) and Manufacturer of Petrochemical & Chemical Plant Equipment and heavy Industrial special purpose Machines. We assure that only top notch basic material is used by the professionals along with ultra-modern tools and machinery. Besides this, we check these on a variety of grounds before finally shipping them at the destination of our customers. Together with this, our offered facility of customization in order to attain the high level of customer satisfaction and credibility has earned us a huge number of satisfied customers all over the globe.
For Quality satisfaction, we have developed for ourselves a huge and well facilitated infrastructure set up which in equipped with all the latest tools, technology and machinery. Equipped with all the latest tools, technology and machinery, our facility is divided into a number of departments which include a manufacturing unit, warehousing and Process and Design unit, research and development unit, marketing and sales unit and a logistics unit. Working in close coordination with each other, all these are headed by their respective managers in order to maintain a friendly and organized environment at work.
Working under the mentorship of Mr.Arbaaz Malik, Director(Technical), Mr. Nazeer Malik, Director (Commerical) & Nickson Taylor (GM) we have acquired a reputed stature in the industry. His strong business expertise and knowledge of this domain have assisted us in attaining a huge clientele support across the world.
Arslan Enginery started its operation back in 2003 while manufacturing process skids and equipment, oil recycling project and fabrication work. On the strength of its varied machines, the company has built up a growing base of loyal customers across the globe. With the proven track record in manufacturing machines, we take great pride on our timely delivery of machines, while exceeding quality which customers demand and provided uninterrupted round the clock services with greater ability to meet quick turn request. Backed by a dedicated team of experts, we are fully committed to render back hundred percent value for the money paid by our esteemed clients. This commitment has earned us a title of a best manufacturing company for Turnkey Project. In addition to this, we are also committed to offer utmost customer satisfaction, constant innovation, complete customer orientation, and aftercare for years and From products to pricing, everything is planned to keep the benefits of customers in mind.
AIM –   Regional expansion in the field of EPC Contraction and develop a strong base of key customers.• Increase the assets and Technology of the company to support the development of engineering services.• To build a good reputation in the field of oil & gas, petrochemical EPC, EPCM and become a key player in this industry.
INDUSTRIES WE SERVE
OIL & GAS , PETROCHEMICAL , REFINERIES , CHEMICALS AND WASTE RECYCLING
International Standers followed by us –
ASME, ASTM, EN, IS, TEMA, ISO, API, ISO, GOST-R & EAC
Project Accomplished Nations
USA, UAE, Saudi Arabia,Egypt, Oman, Qatar, Lebanon, Algeria and Russia .