Arslan enginery is a world-leading Manufacturer and supplier of process equipment which is used in petrochemical and Chemical industry. Arslan Enginery stands for a professional during manufacturing of process equipment. With expertise in the timely and cost-efficient stage of information and material, we ensure that our client will be satisfied, and will receive their goods on time, with the best quality and the best cost.
We provide our client with a cutting edge technology, high-quality products and services . Our QA/QC team do work on client requirement and find a optimize solution . we provide high quality and durable product that preserve for longer period. our technology help products to function at low running cost. every time we offer a new and extensive pattern of supply with the competent design that increases the quality of output with continuous improvement. our products are well designed and assuring low maintenance  cost required for running the plant with international Engineering Standers followed by us –
ASME, ASTM, EN, IS, TEMA, ISO, API, ISO, GOST-R & EAC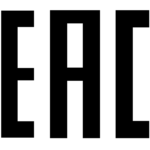 1. Column tower
2.Heat Exchanger
Heat exchanger is an equipment which used to transfer heat from solid items or fluid , or between two or more fluid Primary classification of heat exchanger
a.Parallel flow
b.two fluid enter the heat exchanger at a same time
travel in parallel to one another to the other side.
Material of Casting – Copper, aluminum, carbon steel, stainless steel, nickel alloys, and titanium.
Types of Heat Exchanger
Fluid heat exchanger
Plate and shell heat exchanger
Shell and tube heat exchanger
Adiabatic wheel heat exchanger
3.Reactors
A chemical reactor is an Insert volume in which a chemical reaction takes place. In chemical engineering, we generally call it a process vessel which used to reach a chemical reaction.
Types of Reactors
Boiling water reactors (BWRs)
Chemical reactors
Jacketed Reactors
Limped Coil reactors
Batch Reactor
CSTR (continuous stirred-tank reactor)
PFR (plug flow reactor)
Semibatch reactor
Catalytic reactor
Material of casting –  Stainless steel
4.Storage Tank
Storage tank are containers that  hold liquid or compressed gas.
Types of storage tank
1.Fixed roof tank
2.Floating roof tank
Material of casting  – SS , CS
5.Pressure vessel
A pressure vessel is a container or tank designed to hold gases of liquid at a pressure
considerabely different from the moving pressure
MOC – Steel,
Types of Pressure Vessel
Horizontal pressure vessel
Vertical pressure vessel
Spherical pressure vessel
6. ReBoiler
Reboiler is heat exchanger that used to send heat to the bottom of distillation tower. They boil liquid from the bottom to generate vapors.
Moc- SS, cs, titanium ,
Types of  Reboiler
Kettle reboilers
Thermosyphon reboilers
Fired reboilers
Forced circulation reboilers
7.Separator
Separator is a cylindrical or spherical vessel that help to separate water , oil , gas from the fluid. Separator can be horizontal or vertical
Types of separator
1.Free water knockout
Horizontal separator
Oil and gas separator
Spherical separator
Stage separation
Three phase separator
Two phase separator
Vertical separator
MOC – stainless steel
8.Static Mixer
A static mixer is device for the continuous mixing of fluid materials , static mixer can mixed liquid as well as gas stream.
1.helical static mixer
2.Threaded Pipe Ends Helical Static Mixer
Flanged Pipe Ends Helical Static Mixer (metal)
Sanitary Helical Static Mixer (metal)
MOC – alloy