Storage Tanks – Providing Reliable Solutions for Your Industrial Needs
At Arslan Enginery, we offer an extensive variety of premium storage tanks to meet your diverse needs. Our storage containers are meticulously designed, engineered, and manufactured to the highest industry standards, promising reliability, durability, and maximum efficiency.
Choose Arslan Enginery for your storage tank requirements and enjoy unmatched quality, dependability, and customer satisfaction. Our devoted staff is always available to help you discover the ideal storage solution for your business. Contact us today to begin optimizing your business with our premium storage tanks.
Technical Features of Our Storage Tanks:
Manufactured with adherence to international standards such as ASME, ASTM, EN, IS, TEMA, ISO, API, GOST-R & EAC.
Versatile storage tank options available, including bolted RTP (rolled, tapered panel) tanks, field-welded tanks, shop-weld tanks, and hybrid tank constructions.
Specialization in material flow discharge systems, like functional mass flow, funnel flow, expanded flow, and active/vibratory discharge.
Ability to handle a wide range of materials, from dry bulk commodities like cement and coal to liquids like oil and chemicals.
Reliable storage systems for various applications, such as lime, hydrated lime, pebble lime, quicklime, and more.
Unmatched coating systems for dry bulk storage tank applications, ensuring durability and longevity.
Customizable design features, including hopper slopes and chisel hopper designs for optimized material flow.
Browse through our collection of storage tanks, including:
Galvanized Water Storage Tank
Utilize our Galvanized Water Storage Tank to optimize your water storage solution. Our tank's precision engineering and top-tier construction ensure its durability and longevity. Its galvanized composition provides enhanced corrosion resistance, making it suitable for use in a variety of environments.
Our Galvanized Water Storage Tank is a dependable option for residential, commercial, and industrial water storage needs. Its capacious size and robust construction guarantee safe and hygienic storage. Manufactured to international specifications, it offers superior performance and safety.
It is simple to install and maintain our tank due to its intelligent design. It efficiently addresses your stowage requirements by maximizing available space. Whether you need water storage for irrigation, firefighting, or general household use, our Galvanized Water Storage Tank is the optimal solution.

 Storage Tank
Discover the premier industrial Storage Tank manufactured by Arslan Enginery, a well-respected company servicing the oil and gas, petrochemical, and waste management industries. Our premium Storage Tank is designed and manufactured with an emphasis on reliability and superior quality to meet your industrial requirements. Rely on our product to elevate your operations and assure exceptional performance across all applications.
Our Storage Tank's durability and long-term performance are ensured by its construction with premium materials and cutting-edge techniques. Its capacious size and robust construction offer a secure and efficient method for storing a variety of liquids and substances, including petroleum, chemicals, and other industrial materials.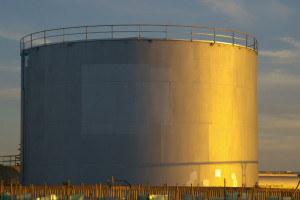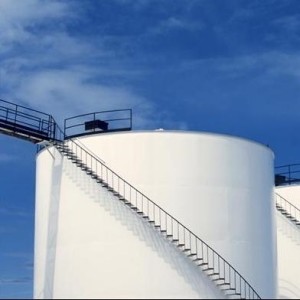 API 650/653 Tank
Discover the API 650/653 Tank, a cutting-edge solution for your industrial storage needs. Designed and manufactured by Arslan Enginery, a renowned EPC/EPCM Contractor base company, this tank is built to meet the strict standards set by the American Petroleum Institute (API).
Our API 650/653 Tank is meticulously crafted using high-quality materials and state-of-the-art engineering techniques. It offers exceptional strength, durability, and reliability, ensuring the safe storage of petroleum products, chemicals, and other substances. Whether you require a new installation or need to upgrade an existing tank, our expertise in API 650/653 compliance guarantees the highest level of quality and performance.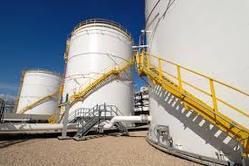 Highly flammable or Hazardous Dual wall Tank
Introducing our Highly Flammable or Hazardous Dual Wall Tank – an unparalleled solution for the safe storage of volatile substances. Designed with precision by our team of expert engineers at Arslan Enginery, this tank boasts a cutting-edge dual-wall construction that provides an added layer of protection against leaks and potential hazards. Compliant with stringent international standards such as ASME, ASTM, and ISO, our Dual Wall Tank ensures the utmost safety while adhering to the highest quality benchmarks. Whether for oil, gas, or petrochemical applications, trust Arslan Enginery for innovative solutions that safeguard both your operations and the environment.
Liquified Gas Storage
Introducing our innovative Liquified Gas Storage solution by Arslan Enginery, your reliable partner for the safe and effective storage of liquified gases. Our storage system is precisely designed and manufactured to satisfy the requirements of the oil & gas, petrochemical, and refineries industries.
Our Liquified Gas Storage solution guarantees the safe containment and optimal preservation of liquified gases such as liquefied petroleum gas (LPG), liquefied natural gas (LNG), and other volatile substances. With a focus on safety and efficacy, our storage system provides a trustworthy and cost-effective solution for your liquefied gas storage requirements.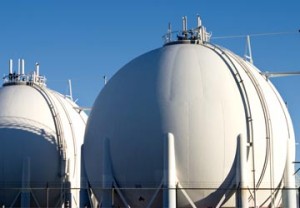 Bituman Tank
Arslan Enginery presents the Bitumen Tank, a dependable solution designed to streamline the storage and management of bitumen. With the construction and infrastructure industries in mind, our Bitumen Tank adheres to the highest standards, ensuring safe storage and transport of this crucial material.
Our Bitumen Tank boasts superior materials and state-of-the-art engineering techniques. Its sturdy construction and insulation maintain the optimal temperature and viscosity of bitumen, safeguarding against contamination and preserving its quality over time. We prioritize durability and dependability, ensuring our tank withstands the demanding conditions of bitumen storage and transportation.
Enhanced with advanced heating and temperature control systems, Arslan Enginery's Bitumen Tank allows for precise temperature regulation and efficient bitumen heating. Loaded with user-friendly features, it facilitates effortless loading, offloading, and monitoring of bitumen. Designed for simplicity in operation and maintenance, this tank is the ideal choice for your needs.
MS Tanks
Discover our high-quality MS Tanks by Arslan Enginery, your reliable solution for adaptable and resilient storage containers. Our containers are designed and manufactured from mild steel (MS) of the highest quality to satisfy the storage requirements of a variety of industries.
MS Tanks from Arslan Enginery feature superior tensile strength and corrosion resistance, ensuring durability and reliability. Whether you need to store liquids, chemicals, or other industrial materials, our containers offer a safe and effective solution.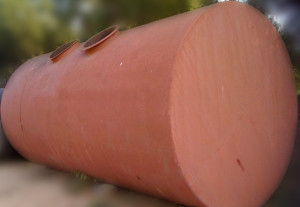 Stainless Steel Tank
Enhance your storage capabilities with Arslan Enginery's premium Stainless Steel Tank. Designed for superior containment and durability, our high-quality tanks are the trusted solution for various industries. Benefit from their corrosion resistance, hygiene, and exceptional longevity.
Manufactured to the highest standards, Arslan Enginery's Stainless Steel Tanks offer reliable storage for a wide range of liquids, chemicals, and materials. Their robust construction and seamless finish create a secure and contamination-free environment, preserving the integrity and quality of your stored substances.
Rest assured knowing that our Stainless Steel Tanks meet international standards, providing guaranteed compliance and reliability. Meticulously fabricated using advanced techniques and technologies, these tanks deliver precision engineering and optimal performance for your storage needs.
Underground HSD TANK
Unveil the exceptional Underground HSD Tank by Arslan Enginery – your ultimate solution for efficient and secure High-Speed Diesel (HSD) storage. Meticulously engineered and crafted to the highest industry standards, our Underground HSD Tank offers dependable containment while catering to a spectrum of industrial needs. Prioritizing safety and environmental consciousness, Arslan Enginery's HSD Tank is purpose-built to securely house and sustain diesel fuel, all within an eco-friendly framework.
Our tanks are masterfully fashioned using premium materials and state-of-the-art manufacturing techniques, ensuring remarkable durability, corrosion resistance, and foolproof leak protection. This translates to absolute confidence in maintaining the integrity of your stored diesel fuel. Rely on the Arslan Enginery Underground HSD Tank for unparalleled storage efficiency and unwavering peace of mind, whether your application is in oil & gas, petrochemicals, or other industries.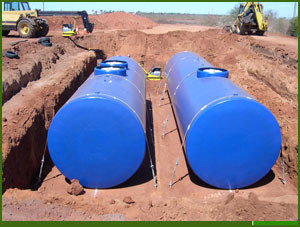 Floating Roof Tanks
Elevate your storage solutions with Arslan Enginery's Floating Roof Tanks – a pinnacle of innovation in liquid storage technology. Our Floating Roof Tanks are meticulously engineered to optimize storage efficiency while minimizing emissions and product loss. Designed to float on the liquid surface, these tanks adapt to varying levels, reducing the vapor space and preventing product evaporation, making them ideal for volatile substances.
Crafted with precision and adhering to international standards, including ASME and API, our Floating Roof Tanks ensure exceptional durability, safety, and environmental responsibility. These tanks are tailored for industries such as oil & gas, petrochemicals, and refineries, offering a sophisticated solution to store various liquids while maintaining stringent quality standards. Count on Arslan Enginery for cutting-edge solutions that redefine storage excellence.
Bullet horizontal tanks
Introducing Arslan Enginery's Bullet Horizontal Tanks – a pinnacle of efficient liquid storage design. These tanks, shaped like bullets, are engineered for maximum space utilization and easy maintenance. Crafted with precision and manufactured to adhere to the highest international standards, including ASME and API, our Bullet Horizontal Tanks offer exceptional durability, safety, and functionality.
These tanks are a perfect fit for industries such as oil & gas, petrochemicals, and refineries, providing a sleek and compact solution for storing a variety of liquids. With a focus on space optimization and ease of use, Arslan Enginery's Bullet Horizontal Tanks are designed to meet the diverse demands of modern industrial operations. Experience the next level of storage efficiency with our cutting-edge tanks that redefine convenience and practicality.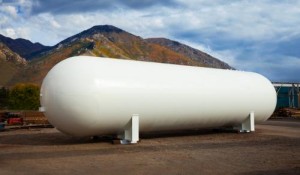 Solid or dry storage with Silo
Elevate your solid and dry storage solutions with Arslan Enginery's Silo Systems – a hallmark of efficient material storage and handling. Our Silo Systems are meticulously engineered to ensure optimal preservation of a wide range of solid materials, from grains to industrial powders. Designed with precision and manufactured to adhere to international standards, our Silos offer exceptional durability, safety, and ease of use.
These Silo Systems are ideal for industries ranging from agriculture to manufacturing, providing a secure and organized way to store bulk materials. Whether it's grains, cement, minerals, or other dry substances, Arslan Enginery's Silo Systems are designed to meet the diverse demands of modern industrial operations.
With a strong emphasis on quality and innovation, our Silo Systems are crafted to ensure seamless material flow, easy maintenance, and reduced environmental impact. Trust Arslan Enginery for cutting-edge solutions that redefine solid and dry material storage efficiency while upholding the highest standards of quality and functionality.
Tank Accessories
Our storage tanks are meticulously crafted with full welding, ensuring a seamless and secure enclosure for both liquids and vapors. In contrast, older tank models often feature riveted or bolted constructions that lack the vapor-tight seal required in modern applications.
Incorporating advanced engineering, our fixed-roof tanks often include a Breather Valve, also known as a pressure-vacuum valve. This smart addition enables controlled internal pressure or vacuum within the tank, contributing to its optimal performance.
Count on our storage solutions to provide not only the utmost security but also innovative features that enhance operational efficiency and safety.
Breather Valve (pressure-vacuum Valve)
Valves
Pressure Relief Valve
The Pressure Relief Valve is a crucial component that effectively curbs vapor emissions, especially during minor fluctuations in temperature, barometric pressure, or liquid levels. These fluctuations often lead to significant emissions from fixed-roof tanks.
Moreover, the inclusion of gauge hatches/sample wells, float gauges, and roof manholes not only offers accessibility to these tanks but also presents potential avenues for volatile emissions. It's imperative to consider these factors for a comprehensive approach to emission management.
Piping line connection of storage terminal
Explore our expertise in piping line connections for storage terminals at Arslan Enginery. Discover how our solutions at arslanenginery.com/piping-pipeline ensure seamless operations and maximum efficiency.